A 360-degree migration agency
Fins Advisers
Second life, is available
Residence Advice & Business Development
Directly keep company with European counsels and experts
Trustworthy, is not simple for premier decision in life
A 360-degree migration agency knows,
that migration is not just a contract to 'go '
Being successful
Having a consultant doesn't necessarily make you successful, you will need assistance in Europe to succeed, more than your own country.
Staying
A competent consultant, based on your personality and potentials, will help you determine which activity, in what way and where is applicable and prepares you for the future.
Going
No consultant knows what you want better than you, but we can only explain conditions to you and help you find your trustworthy agent.
Trust yourself
This question may be wrong as it is asked frequently. It should be noted that the best country may be different from the point of view of everyone and based on real conditions. It may seem the best choice for a 22-year-old to migrate to Denmark or France for education, or register a company in the UK or Austria for a 42-years-old businessman. For a middle-aged couple who have studied in technology fields and have work experience, it may be the best option to obtain a German job visa, but it is also evident that the purchasing an estate in Greece is more appropriate for a person who is interested that his parents accompany him, besides his wife and children.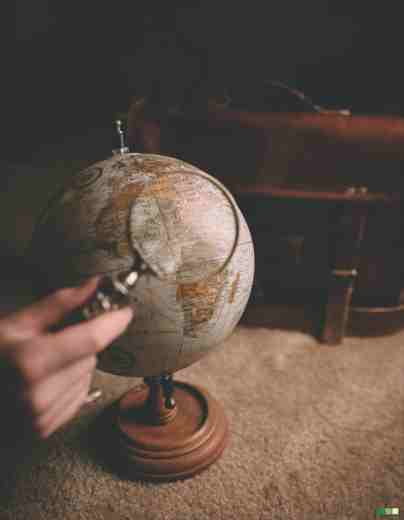 We suggest that you get the answer to that question yourself.
Other than the items that we consider our condition before the initiation of the migration process, there are at least two other indicators: our financial ability and other countries' laws concerning our admission. We will guide you in this regard.
01
Searching for potential markets in Europe
Are you looking for new opportunities for your business? We specialize in business development and consulting in Europe. We help our clients achieve their goals while entering new markets. According to specify requirements we take care of preparation and realization phase of whole process. All steps are carefully planned and consulted with legal company, which can provide full legal support range.
02
Business planning
For doing business in foreign countries, it's even more important to prepare proper business plan than in your home country. Business plan can be needed for legal authorities when applying for business visa, for third party financing and even for you, because it can contain relevant data for your smooth launch on the foreign market.
Based on the business plan, you will be able to manage your business activities and monitor the progress of goals achievement.
03
Market research and data analysis
You already specified locations where you would like to target? We can assist you with our extensive knowledge and business networks to equip you with all relevant business information's and data.
04
Visa and residency permits
For residents from non-EU countries and the Schengen area, obtaining a visa for business purposes is a necessity for regular business trips and the establishment of a business structure.
In terms of long term stay, our professionals can help keep your business and employees on the track. We can prepare and file all necessary applications and documents.
05
Company establishment
Company establishment services from A to Z, not only registering your company. Our professional advisors will help you to find the right form of the company according to purpose and use of the company. Each business has it owns requirements and specifications so we will help you to find the right form of your newly established company.
We even specialize in establishing foreign structures and holdings. We will help you create the right structure for your business after the individual assessment.
06
Establishing branch or representative office
We provide professional corporate solutions and and consulting services to clients seeking to establish an official representative in Europe, beyond their own national borders.
We offer sophisticated international corporate structuring and we can arrange superior partnership to meet demands for entrepreneurs from Middle East.
07
Cash transfer to/from Europe
Providing a comprehensive and careful step by step advisory plan to safely transfer money to/from Europe and manage the risk of your international transactions is the easiest way how to start your business in Europe.
We assist you with opening a bank account, either personal or corporate one. Our financial experts also provide effective banking and funding solutions for your business.
By our comprehensive security measures you comply all anti money laundering regulations in Europe
08
Financial planning, accounting and Tax optimization
For clients who want to take care of financial planning and accounting, we are ready to provide our services. We ensure a comprehensive solution based on specified business activities and extent of demanded service.
All strategies are carefully prepared with respect to the objectives that the client wants to achieve.
09
Marketing services in European markets
Are you entering a European market? Do you need European marketing support? We can provide full range of marketing services to satisfy your needs.
We combine individual solutions and services for your specific requirements. Your projects and processes in marketing and distribution will get more successful if follow up a well-designed marketing plan.
01
Understanding your capabilities, conditions, and interests
FinsAdvisers consultants will help you know what knowledge or capabilities you have acquired. They will also determine what fields you are more interested in. In this chapter, we will also explore the amount of capital you can spend in a business setting. After you know these, the consultants will tell you how much capabilities, the needs of your desired lands and your capital overlap, and how much chance you have. Then, regarding your and your wife's and children's situations, they will give you a number of options to choose between businesses and countries.
02
A careful study of business and legal conditions of migration in the targeted country
Your consultants will explore the chosen business in the targeted country and examine the legal and financial requirements with regard to your conditions and then, report to you. They will also ask you to apply for "business packages "that are available on the website to get familiar with the conditions ahead. In the end, your plan has been prepared. Eventually, you know, how to perform, to register what company and its field of operation, and how much capital you need to begin the work. You will also know about the conditions of your life and your family.
03
The beginning of the individual and job preparation process at this stage
You will be directed based on the goals set out to perform what activity over the duration of the legal process. The study of language, obtaining some documents, practicing some of your capabilities and spiritual and mental preparations of you, your wife, and your children will be considered in this period. Your business plan will also be written and delivered at this time period by FinsAdvisers experts. You can also consider to set up your business directly and by yourself or to repose it to us, or even we can buy a ready business for you.
04
Travel, obtaining residency and starting the business process
We know by experience that the most important achievement we can offer is at this stage. That's when we're going to help you to find a shop or company, marketing, and advertising issues, legal, financial and accounting issues and finally hiring the personnel if necessary. Study our service section completely at this point in order to know that you will not be alone in this direction. You will need service beyond the consultant to take your position at the destination. Also, by studying the documents we will give you, you can get acquainted with more details.
And now life is within access again…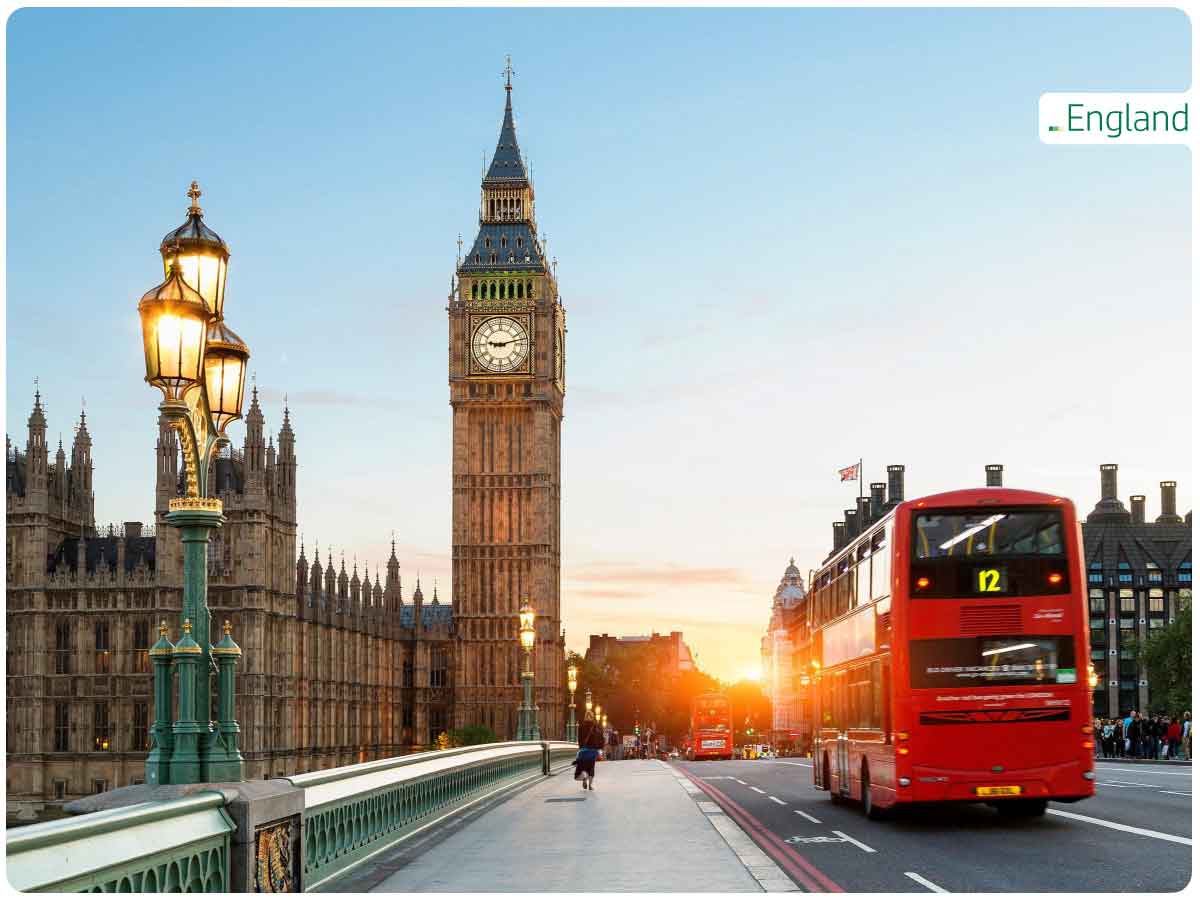 England
Registration of company, life, and business in England
Iranian entrepreneur who intends to develop his/her business outside Iran, especially in technology and online businesses can benefit rightly from the English ecosystem.
Iranian companies that are unable to transfer funds or sign international contracts because of international sanctions can solve this problem by registering the company and opening bank accounts and pay fewer taxes than other countries.
Those wishing that their children enjoy the British higher education system can prepare for their children by receiving British residence.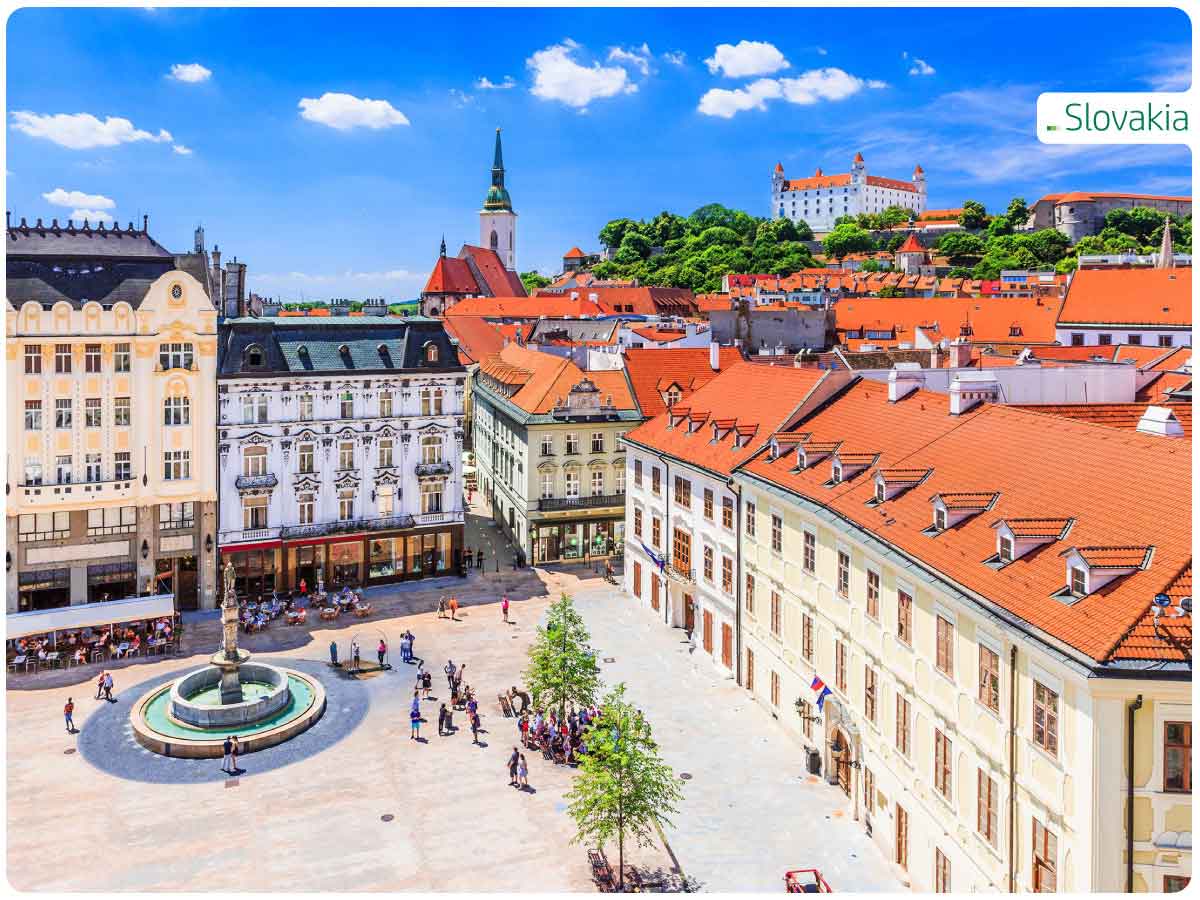 Slovakia
Registration of company, life, and business in Slovakia
If you prefer to enter the Schengen zone with fewer costs and legal requirements, Slovakia is among the best choices.
If you wish to live and work in a European country where living expenses are low and does not bring a lot of financial risk to you, and at the same time have the desirable European standards, Slovakia will be your destination.
If you are simply looking to register your company in the Schengen zone for your international transactions, Slovakia is your destination.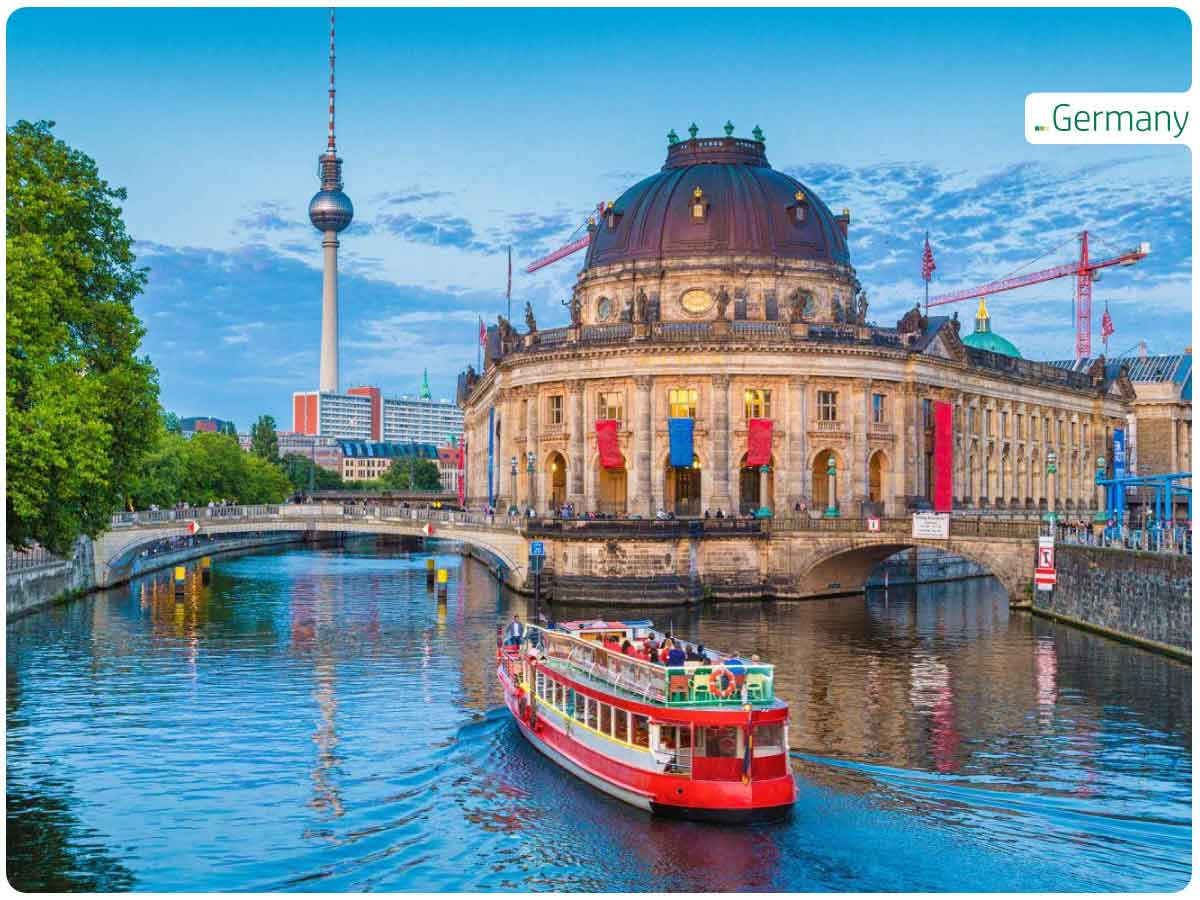 Germany
Registration of company, life, and business in Germany
Germany is a valid option if the name of the country that you receive your European passport is important to you.
If you have a successful company in Iran and already has a history of managing a successful company, your success will be forecasted in Germany, but if you have already faced certain problems and issues, Germany can be considered a risky option.
If your business needs to operate under a license of an authentic country, Germany will give you the chance.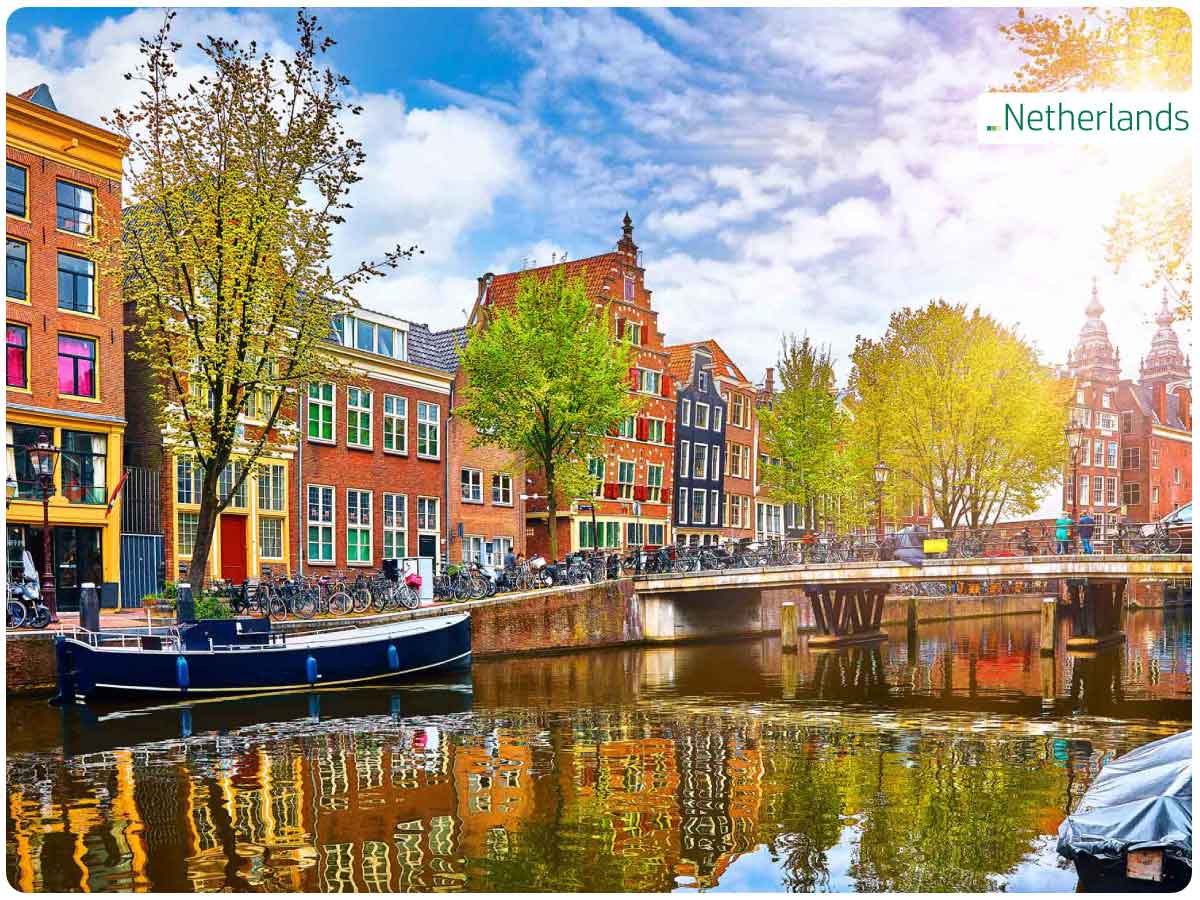 Netherlands
Registration of company, life, and business in the Netherlands.
If you have had business experiences before, consider the Netherlands as an appropriate option.
If you have one of the jobs mentioned earlier in Iran, there is great potential for establishing your formal or informal representation office in the Netherlands. Having an office in the Netherlands will be the European gateway and even your global business world.
If you have not had any useful experience of entrepreneurship in Iran, the Netherlands is not the right destination to start in Europe.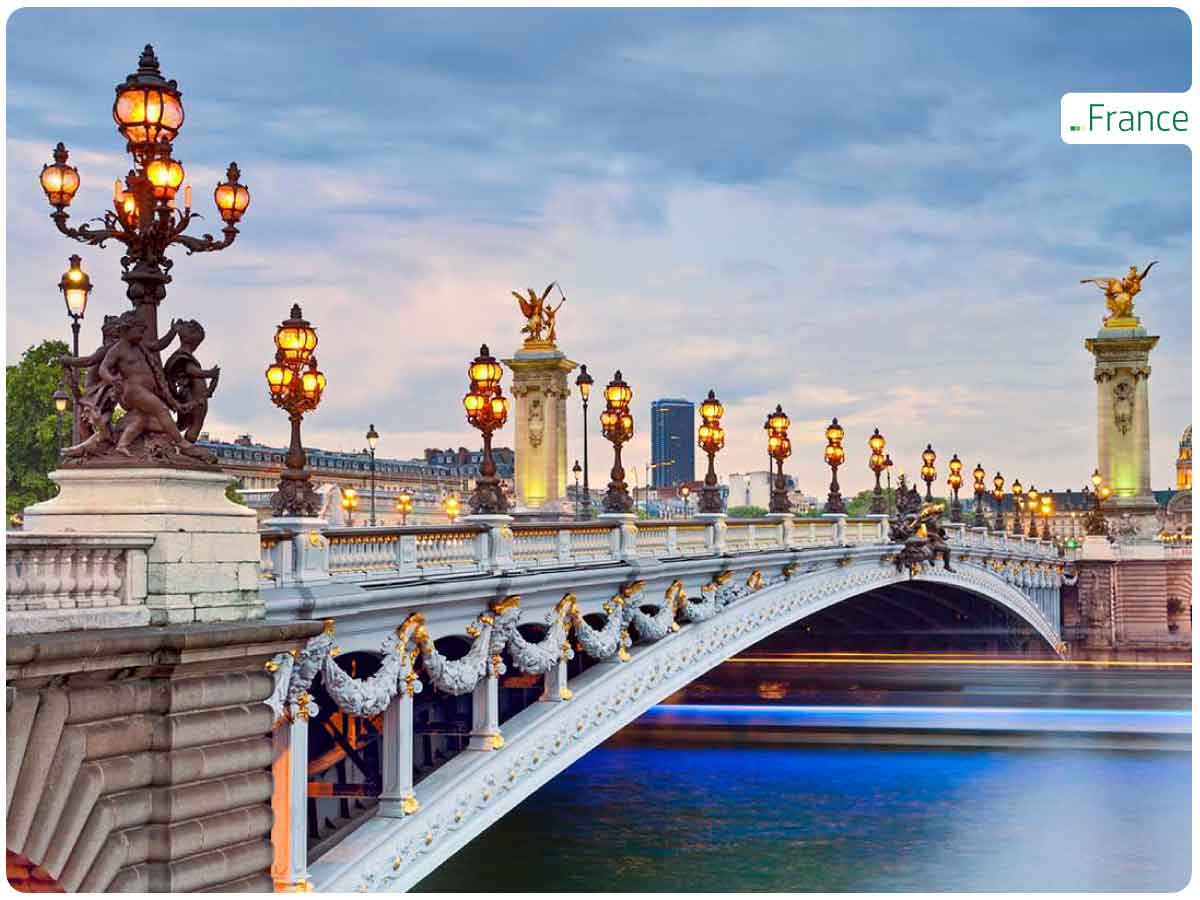 France
Registration of company, life, and business in the France.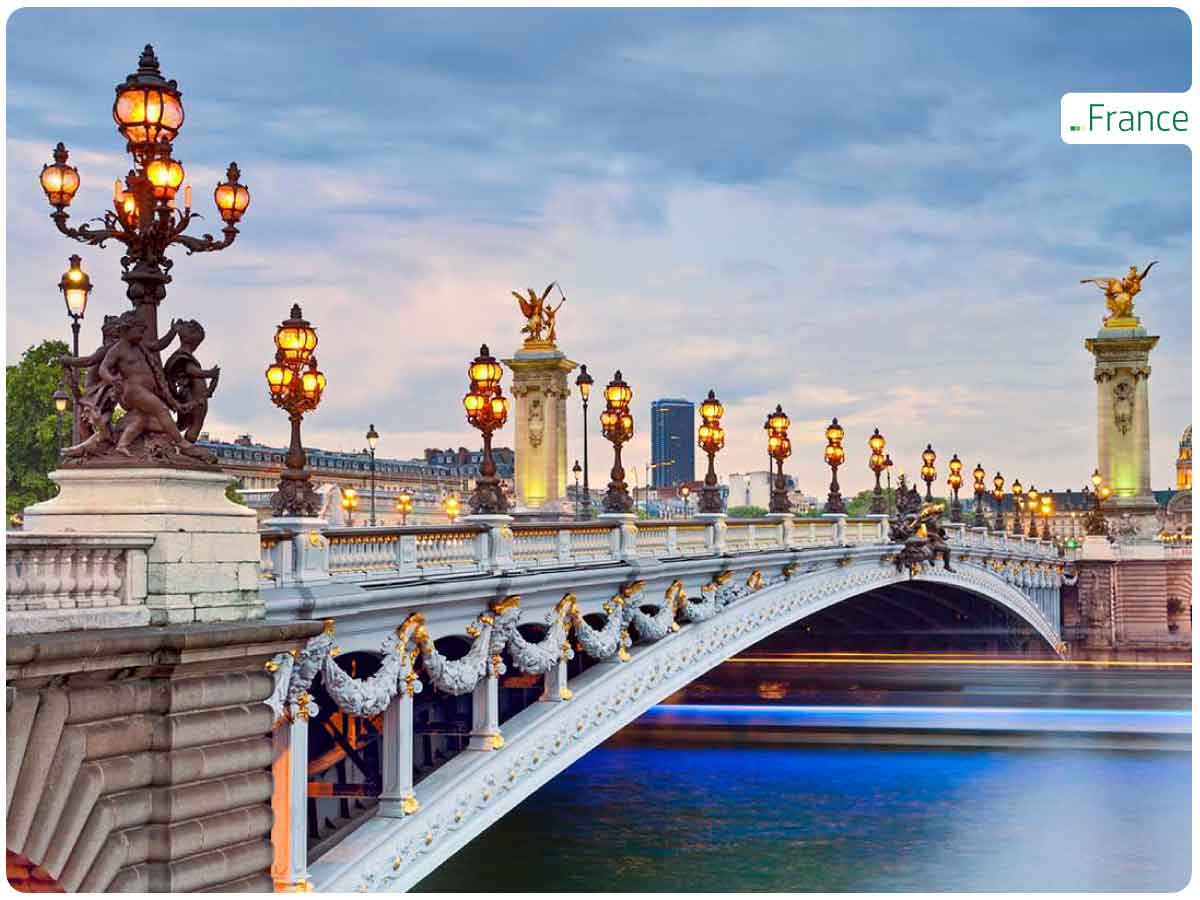 Spain
Registration of company, life, and business in the Spain.
Your plan
List of proposed businesses and jobs
In Europe, our senior economic experts have drafted the quartet list on the basis of your investment power that will be supported by us. This business is based on the same achievement in European countries, and you will know how hard it is to implement and how much it will cost you at the end of the year. If your business weren't on the list, you can ask us directly.
More
قصۀ رفتن را همه می‌دانیم، یا حداقل فکر می‌کنیم که می‌دانیم. هرچند که تعامل سالیان اخیر نگارنده با متقاضیان مهاجرت، بیشتر بیانگر این بوده است که معمولاً ما رفتن را یک واقعه می‌پنداریم. یک فرآورده که به آن متمایل می‌شویم و سپس به دنبال راهکارهایش می‌گردیم تا آن را محقق سازیم. رفتن اما نمی‌تواند یک فرآورده باشد، رفتن یک فرایند بطئی و آهسته است که گام‌به‌گام در ما شکل می‌گیرد. آرام‌آرام بزرگ می‌شود، ریشه می‌دواند و ناخودآگاهمان را درگیر خود می‌سازد.
هرچند که همیشه نیاز، به تقاضا نمی‌انجامد. چه بسیار کسانی که خواستند بروند و نرفتند و بالعکس آن. خواسته‌های ناخودآگاه همواره قرار نیست تصمیم‌گیرندۀ نهایی روند زندگی ما باشد. خودآگاه ما این وظیفه را دارد که شرایط را بررسی کند و حکم نهایی صادر کند. این فرآیند گاهی ممکن است، حاصل یک ماه باشد و یا سی سال پیشروی مدامِ این اندیشه که «آیا من در جای درستی ایستاده‌ام؟»
متن کامل
چرا به این کار مشغول شدیم؟
سال‌ها پیش این مسیر را برای خودمان پیمودیم و چیزی که آرزویش را داشتیم، همراهانی صادق و همدل بود که ما را راهنمایی کنند و در لحظاتی که ضعف و ترس بر ما مستولی می‌شود، کنارمان بایستند. ما به خواسته‌مان نرسیدیم. مسیرها را یک به یک رفتیم و با زحمات فراوان و با چاشنی شانس، از موانع رد شدیم. حاصل تجربه‌های ما، و اراده‌مان برای کمک به کسانی که شبیه روزهای گذشتۀ خودمان بودند در قالب مؤسسه چهره‌نگار متبلور شد. پایمان که به آنسوی آب رسید، به سراغ بهترین‌ها رفتیم و آن‌ها را نیز همراه کردیم. از آن زمان تاکنون خوشحالیم که این مؤسسه از زبانِ کسانی که مهم‌ترین رفتن زندگیشان را به ما سپرده‌اند، پاسخگوترین بوده‌ایم.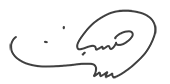 شهریار جوهری
بنیانگذار و رئیس هئیت مدیره