Why did we start?
Why did we start?
We all know the story of going, or at least we think we know. However, the author's recent engagement with immigration applicants has been more representative of the fact that we consider going as an event. A product we lean towards and then look for our calendars to make sure. Going cannot be a product but it is a slow process that forms in our step by step. It is growing slowly, it takes its roots and engages our mind.
Although the need does not lead to demand. So many who wanted to go but they didn't go and vice versa. Unconscious desires are not always supposed to be the final decision maker of our process. Our consciousness has the duty to review the conditions and issue a final decree. This process is sometimes possible as the result of a month, or 30 years of moving forward-thinking: "Do I stand at the right position?"
Going is not just the story of wanting. Our family, society, and even our own emotions are each step that tests our severity to our dreams
If all of the steps that were left behind are passed there will still remain the giant stage "coming". Every going has the result of coming, and if in spite of all the difficulties, it's up to us to go, the coming is definitely not with us. We can get out of an emotional relationship without the permission of others, take leave of our work anyway, or leave studying the course. But coming is not that simple. To come first, someone must admit us in an emotional relationship. A company will recognize us as a partner or a university apply us.
All of these stages are related to one of the most complex types of going that are called "migration ". It is hard to go and even harder to come. What adds to all of these difficulties is the exposure to these stages with distrust. Everything is in doubt. Questions erupt. The family, on the one hand, society, on the other hand, and finally our allies don't let us go. The destination country has put his date on the verge of rejection from the beginning, and we need to fight all these doubts and take these steps behind.
The main and effective part in "staying " is the successful development of your business.If things don't go well, staying and starting life is too difficult. We decided to find a way to our fellow entrepreneurs in the absence of institutions that can help you in this part of the process.
Given the difference of our national currency to other countries, the idea of living in Iran to feed and survive is not very wise. We compensate for this gap by providing institutionalization and business development services.
For years ago we went down this path for ourselves, and what we wanted was honorable entourages, sympathetic to guide us and stand with us in situations of fear and defect. We didn't get there. We passed the routes one by one, with great difficulty and with the seasoning of luck. The results of our experiments, and our experiences to help those who were similar to our previous days established the Chehrenegar institution. We referred to the bests and brought them along when we went abroad. We are happy since then that the institution has been blessed with the language of those who reposed us the most important going of their lives.
We know that to be worthy of your eye, we must make more effort and walk along the same path; and, of course, your confidence will make us fertile, to be rainy, for the seed of your hope, which will never come to an end.
Yours Sincerely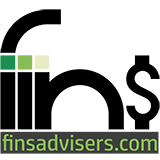 Why FINS ADVISERS is the most intelligent choice?
We believe that immigration involves two very important parts, which can cause remorse if any of these parts are neglected: going and staying. Most immigration agencies work on the "going" section and we help you in the "staying" section. Your business success will be a guarantee for your persistence in Europe.
You may go ahead with other migration agencies, and take advantage of our help to develop business and make sure you have a fully qualified team to succeed in your business after immigration.
We offer you business specialized subject depend on which country you choose to live and what your abilities are.
Contact us, before preparing contract about your company activities demand.
04.
The full package of business development packages in Europe
We are the only provider of full development package of business in Europe for the citizens of the Middle East. We are not only able to guide you to develop your business but also if you are interested, we will launch your business and will get it ready for you. In this pattern known as the Turn-key, all of your business processes will be done by us and you will receive your business ready.
01
Trust
Our contracts are bilingual. We respond to our promises in Iran and Europe at the same time. Your goal has its own hardships and distrust should not make the process of your work harder.
02
Expertise
We are not only interested in the legal issues of your migration, but also have the prepared infrastructure for your future business. We know your mental condition for migration, how to live, study, and other requirements are required for this big change.
03
Trying
We are proud of our young managerial and administrative team. For us, serving you is a compelling challenge, which we have to stand up. We are not one of those old institutions that have no exact service for recognition.
Being cooperators
If you are a legal immigration institution;

If you are an economic consulting institution;

If you are an institution for offering investment services;

If you are an active incubator or accelerator;
Cooperation proposal form
[contact-form-7 404 "Not Found"]